VITROSEP researches continues to improve the system to separate effectively the glass particles providing clean quality water and a dry waste. In this section there are the latest VITROSEP upgrades to complement the VITROSEP system, increase its functions and add new technology.
Follow the link (VITROSEP STORE) to place your upgrades orders with just three steps:
1. CHOOSE THE PRODUCTS
2. SEND THE ORDER
3. VITROSEP FEEDBACK
Additional Charged Water Pump
Upgrades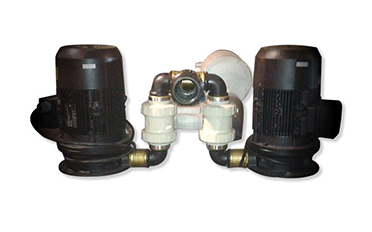 Information
The system of redundant charged water pumps is constitued by two connected pumps that work alternatively and therefore, in case of failure, it is easier to change one of them without stopping the separator.
Technical Form
VITROSEP STORE